Call the team now on 020 8986 4415
Welcome to rayners.com
Rayners are the experts in the Hackney property market, having been at the forefront of lettings and sales in Hackney for over 25 years. Whether you are looking for a place to buy or rent, or are interested in selling or renting out your property, try Rayners first.
Lettings
If you are looking for an agent to let and manage your property there is no more experienced lettings agent in the area than Rayners. Established in 1989 we have sucessfully let thousands of flats and houses in Hackney and East London.
For a list of our current rental properties please click here
To find out about how Rayners can hep you rent out your Hackney property click here
Click this link to find out more about our services for landlords and prices
Click here for practical advice to let your property.
Sales
If you are looking to sell your home please contact our sales team on 020 8986 4415.
For a list of our current properties for sale please click here.
But don't take our word for it - this is what our clients say
"I have been using Rayners to manage my property for over 10 years. They've never let me down. They're great to deal with, professional and efficient." - Mr Smith, owner of 3 Hackney properties.
"I highly recommend Rayners. Their approach to property management is practical and their experience in the local market and expertise has proved invaluable for my properties" - Mr Patel, owner of 9 properties in Dalston and Hackney.
"I recently used Rayners to sell my house. They managed to achieved a good price in a slow market and concluded the deal quickly. They followed the process every step of the way and were always ready to chase solicitors when they felt progress was slow." - Mrs F. Johnson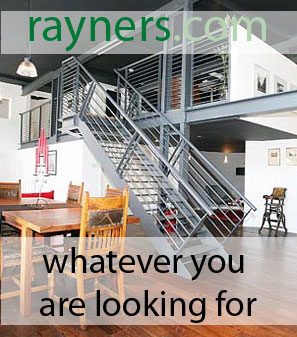 Please register for our mailing list to receive information on new properties as they are added to the website.
By clicking REGISTER you agree Rayners.Com is authorised to e-mail information to the supplied address. Instructions to remove yourself from our list are supplied in every e-mail.