Call the team now on 020 8986 4415
Welcome to rayners.com
Rayners are the experts in the Hackney property market, having been at the forefront of lettings and sales in Hackney for over 25 years. Whether you are looking for a place to buy or rent, or are interested in selling or renting out your property, try Rayners first.
Lettings
If you are looking for an agent to let and manage your property there is no more experienced lettings agent in the area than Rayners. Established in 1989 we have sucessfully let thousands of flats and houses in Hackney and East London.
For a list of our current rental properties please click here
To find out about how Rayners can help you rent out your Hackney property click here
Click this link to find out more about our services for landlords and prices
Click here for practical advice to let your property.
Sales
If you are looking to sell your home please contact our sales team on 020 8986 4415.
For a list of our current properties for sale please click here.
But don't take our word for it - this is what our clients say
"I have used Rayners for over 20 years to manage my properties, and I would like to say that they are most efficient, very fair, and a pleasure to work with." - Gerald Grays.
"Rayners attend to every minor problem within the flat promptly, and all 3 tenants I have had so far have commented on how good the service has been from this agent." - Freda Mocking.
"These guys are 100%. Honest, helpful, and straight-talking. And they go the extra mile, beyond the call of duty. I bought a house through them and they were never less than courteous and prompt to answer all queries." - Andy Martin
Reviews taken from Google reviews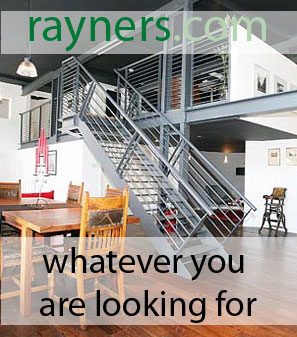 Please register for our mailing list to receive information on new properties as they are added to the website.
By clicking REGISTER you agree Rayners.Com is authorised to e-mail information to the supplied address. Instructions to remove yourself from our list are supplied in every e-mail.